Roofing Contractors & Services in Lakeland FL
Finding a company in the roofing industry can be easy when you are in a large city. Allow us to correct this statement: it is easy. However, when you have dozens of options available and do not know who to trust your projects and needs, things get complicated. Of course, it will always be better to have more options than having—almost—none,
Keep in mind that finding the company and contractors you need for your roof will be more or less difficult depending on the roofing system you are thinking to install. When it comes to the most expensive option—slate—, you will not have a hard time. But for others such as concrete or metal roofs, the options can be limited most of the time. The last roofing option is quite common when you live in an area with several commercial properties since metal roofs are the first choice for most of their owners. But that does not mean you will find reliable contractors and experts just for this. Now, what should you consider when thinking and trying to hire metal roofing contractors?
First, make sure they provide all the services you need now and in the future. Professionals in the field should not be limited to only a few options since metal roofing entails a lot more than just installing or repairing it. To have a reliable, qualified, and experienced company working in those two services and more, make sure to keep us in mind as your first option.
We at Mid-Florida Metal Roof Contractors of Lakeland can help you with all your metal roofing needs and projects. We know how crucial installing is for any roof, but the metal option comes with more difficulties when you look at what can go wrong with a single mistake. Metal roofing is easy to handle when you know how to. That being said, we have a large variety of services that will cover all your needs.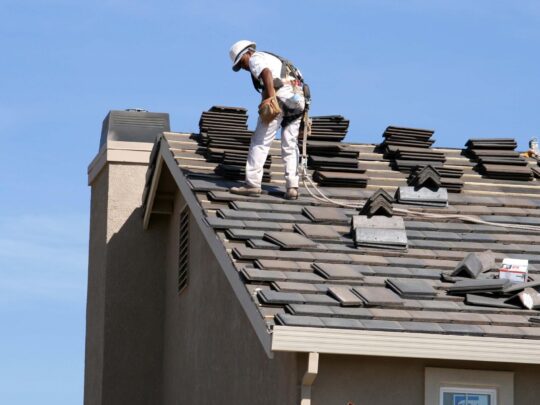 Most requested services in our company
Installations are the top 1 without a doubt. After all, people with new properties are looking for incredible options for their roofing systems. Since metal roofs can be installed over an existing roof, this also opens the mind of the owners to go for it and avoid having to go through a removal process. Which is usually expensive and takes a lot of work regardless of the roof you have installed. 
What is next? Despite what most people believe, repairs are not that necessary for metal roofs if maintenance is performed every time that it is required. Therefore, the services that are at the top consist more in specific metal systems. For example, people that want a traditional design or style always choose stone-coated steel roofing. 
Alongside this service, you can find a standing seam metal roof. Which is the option for more modern and stylish designs regardless of the property you have. Of course, this is only the beginning of our services and discussing them takes even more time. The list mostly focuses on the same as the previous top services: the installation or maintenance of a metal roof according to the material and type. 
What services do we offer that other metal roof companies are missing?
Replacement and retrofitting or re-roofing for sure. Not many companies in the industry want to deal with the task of replacing a metal roof or another roofing system to get the metal one in place. Why? Because it means more work to do.
Besides, property owners usually ask many questions about why it has to be replaced although the durability and longevity are what characterizes a metal roof, and so on. For us, it is only natural to receive those questions. Our experts and professionals are also familiarized with the process and will make sure to replace the roof in no time so you can continue enjoying your property without any issues.
As for retrofitting or re-roofing, this is a service you will consider before replacement. It helps to prolong the life-cycle of the roof without having to sacrifice money for a new one and can be done anytime. Both services take a lot of work, but time is not an enemy for them since it can be done within a few days—4 at most—depending on the size of the property.
Now, is this what you can expect only? We still have more in store for you:
Corrugated metal roof.
Tapered panels roof—which is quite difficult for most metal roof contractors to pull off.
Metal tile and shingle roof.
All types of metal systems available in the market and their installation, repair, and replacement.
How to have access to our services
It is not difficult at all. On our website, you can find most of the information that will give you a good idea of what we do and why you should, at least, consider us. We are a top company after all, and we have earned our reputation thanks to our success rate for over a hundred property owners in Mid-Florida and communities and cities near it. 
Now, after you have taken the time to read about each service individually or gotten all the information you wanted from our website, feel free to call, email, or visit us. You can also do any of these without reading too much, and our personnel will be happy to help all the time by answering questions and clearing doubts. 
Just make sure to let us know where you are located and if your property is in the area as well. If you give us basic information at the beginning and already have an idea of the service you need, things will move quite fast.
But if you don't, there is no need to worry. We will be there even if you do not have a good idea of what you need or want. After all, it is part of our job to advise you and give a complete service.
Time to Replace Your Roof? We Can Help
Considering roofing replacement? When it comes to roofing projects, many homeowners rely on professionals to get the job done. At Mid-Florida Metal Roof Contractors of Lakeland, our specialists stick to all the industry standards when installing metal roofing on both residential and commercial properties. Therefore, you can be sure of getting a sturdy roof on top of your house. As a result, you can get the best services from our company in the following fields;
What Locations do we Serve?
Mid-Florida Metal Roof Contractors of Lakeland is a name you can trust and rely on. Our metal roofing services were limited in Lakeland, FL when we started. But with time our company has expanded and is now serving over ten locations within Florida.
It shows how reliable we are. Here are some places within Florida, where you can access our world-class metal roofing services: –